A Look Inside Maxwell
29 Mar 2011 maxwell robots
Recently, I rebuilt Maxwell's base using a new design which allows the front plate to drop down for easy access to the ArbotiX2 prototype being used in Maxwell: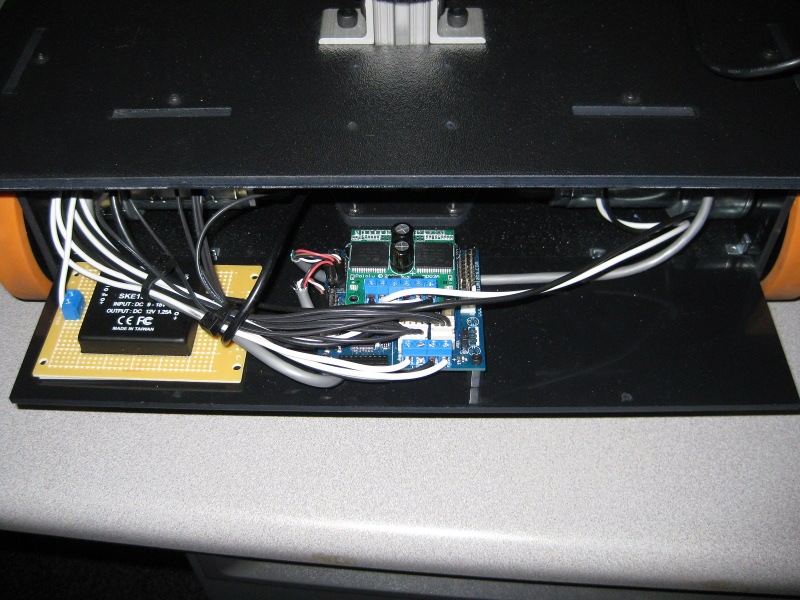 Here you can see the ArbotiX2 with dual 30A motor driver board. On the left is a step-up/down regulator for the Kinect, this takes 9-18VDC and outputs 12VDC@1.25A. The back area of the base is pretty much unchanged, housing the SLA battery and power terminals as seen in the
initial post about Maxwell
.