National Robotics Week, Day 6 - Stanford Robot Block Party
21 Apr 2011 national-robotics-week robots
Unfortunately, there was a small delay in me posting anything from out on the West Coast. This was for two reasons:
The Internet connection at the hotel kinda sucked, this seems to be a recurring theme this month.
I was out far too late most nights with the Mech Warfare crowd.
I did manage to make it to the Stanford Robot Block Party this year. Maxwell did as well. At least in pieces. The battery strap broke during shipment (into about 6 pieces), requiring Maxwell be opened up for repairs: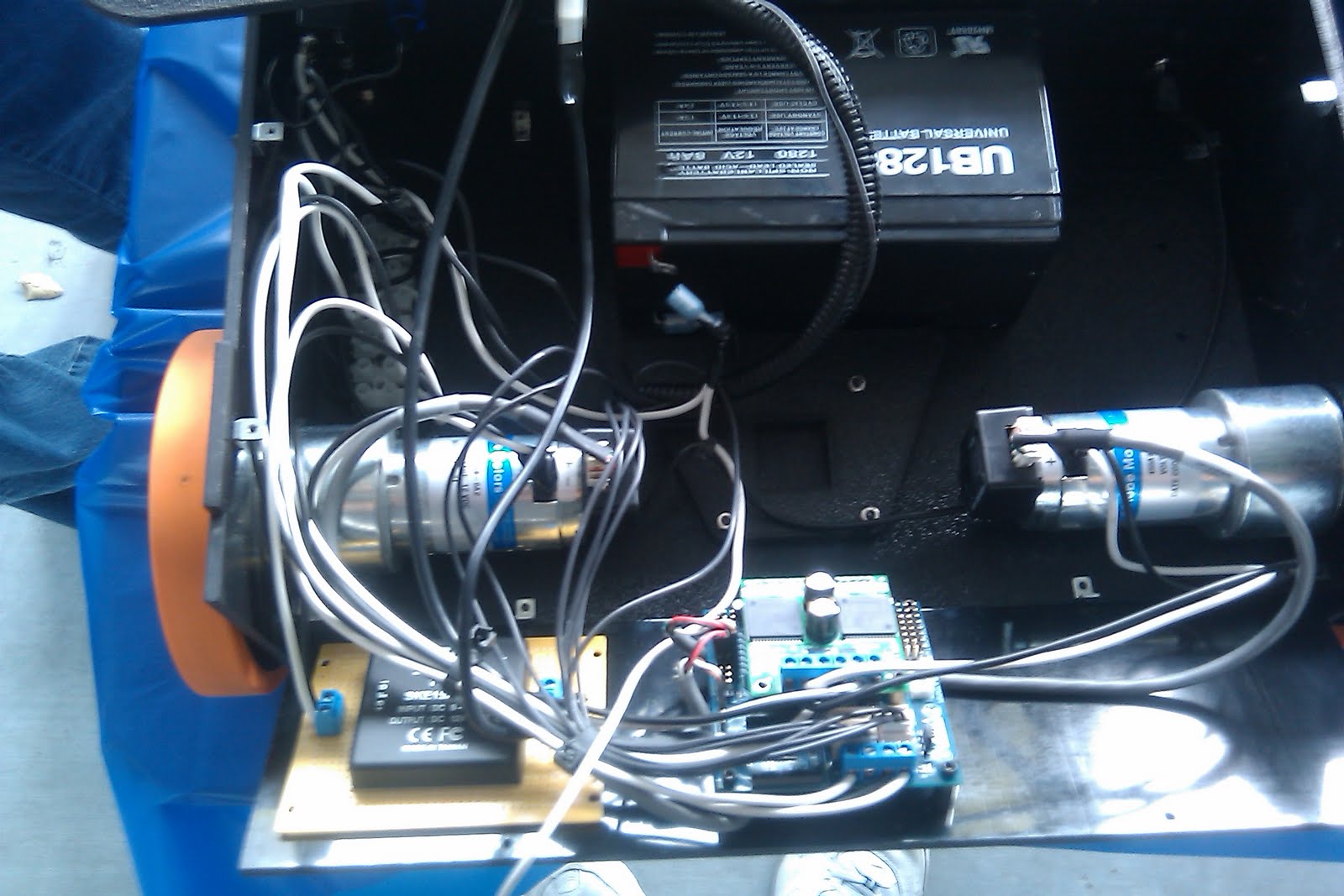 Overall the sliding battery didn't do much damage, breaking only the charge connector and yanking a few wires. It took about 25 minutes to correct things and then Maxwell took a tour around the facility.
We set up with the Home Brew Robotics Club guys, and next to Pi Robot: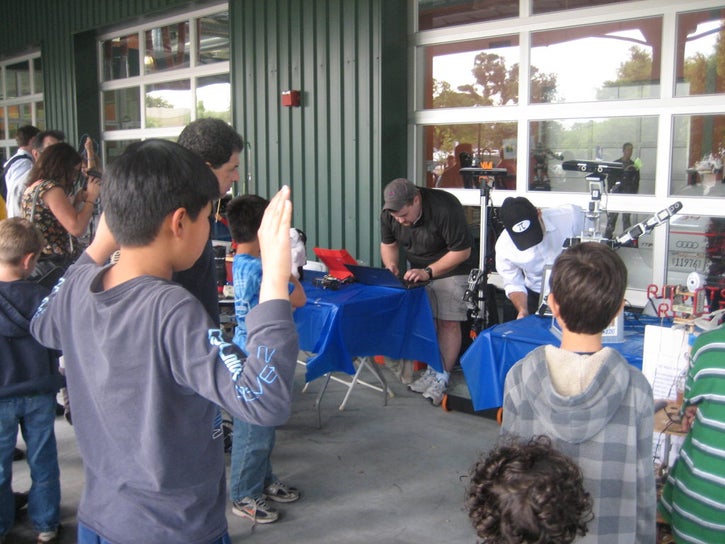 (Photo from
Palo Alto Patch
article)