Bioloid Build Tips, #3
24 Sep 2009 dynamixel robots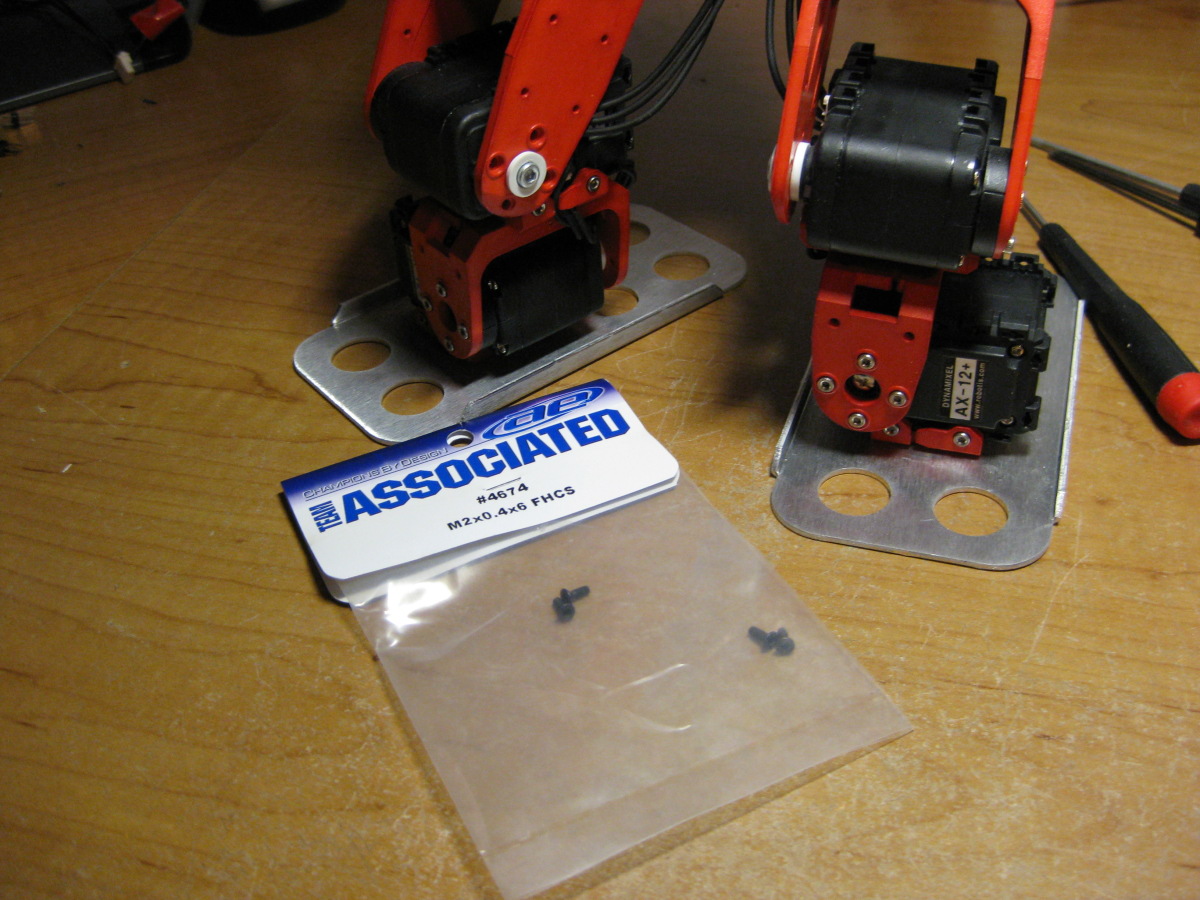 Where to Buy Stuff, Part Two:
There aren't a lot of places to get M2 hardware these days. Your local hardware store likely won't carry it (most don't even carry #2-56 screws, 4-40 being the smallest they stock). Luckily, your hobby store probably has them. The 1/18th scale car craze is great for us robot builders: a number of the models use M2 hardware. The picture to the right shows Reaver's feet attached, using M2x4mm screws from a hobby shop.
Speaking of Reaver's feet, they look familiar, eh? Much of the SES stuff that doesnt specifically hold servos, is compatible with Bioloid if you're creative. The Bioloid brackets hall have 5/8" x 5/8" patterns, which align with many of the SES add-ons. Reaver is using a pair of BRAT feet, and I'm sure everyone has noticed that Issy has SES tube-style legs.